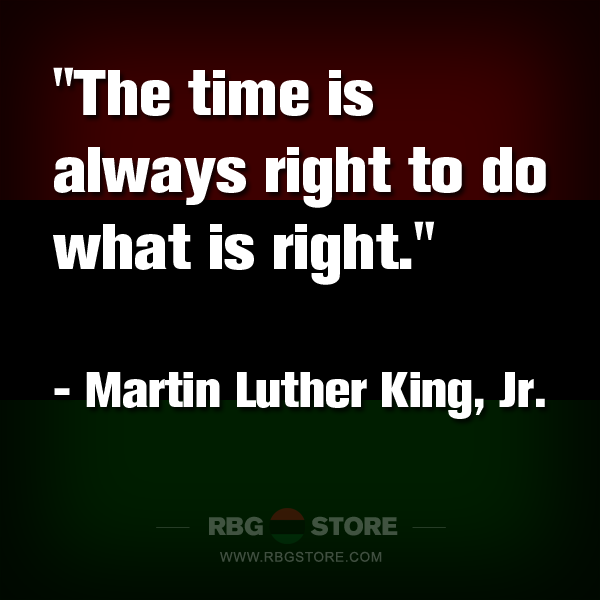 This weeks RBG Quote of the Week is:
"The time is always right to do what is right." - Martin Luther King, Jr.
---
Brief Biography
Martin Luther King, Jr. (January 15, 1929 – April 4, 1968) was an American clergyman, activist, and leader in the African-American Civil Rights Movement. He is best known for his role in the advancement of civil rights using nonviolent civil disobedience. as well as the creation of the Civil Rights Act of 1964 and the Voting Rights Act of 1965. King received the Nobel Peace Prize in 1964, among several other honors.