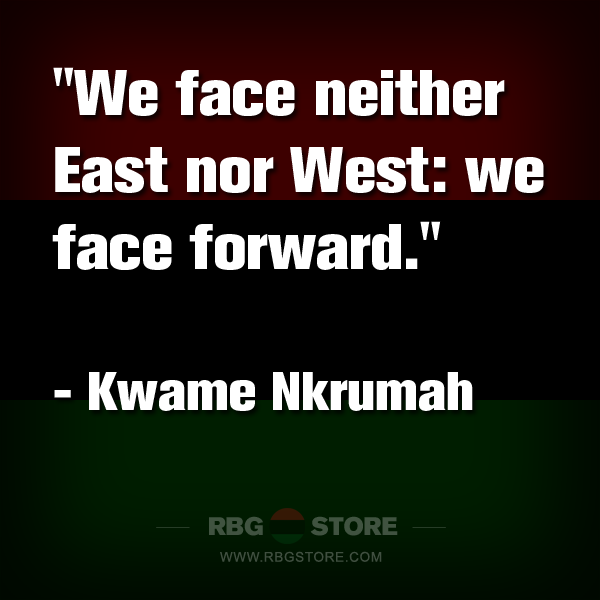 This weeks RBG Quote of the Week is:
"We face neither East nor West: we face forward." - Kwame Nkrumah
---
Brief Biography
Dr. Kwame Nkrumah (21 September 1909 – 27 April 1972), was the leader of Ghana and its predecessor state, the Gold Coast, from 1951 to 1966. Overseeing the nation's independence from British colonial rule in 1957, Nkrumah was the first President of Ghana and the first Prime Minister of Ghana. An influential 20th-century advocate of Pan-Africanism, he was a founding member of the Organization of African Unity and was the winner of the Lenin Peace Prize in 1963.