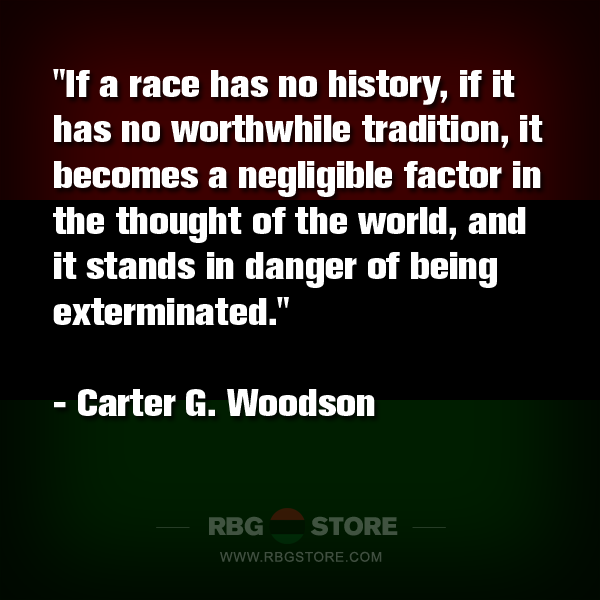 This weeks RBG Quote of the Week is:
"If a race has no history, if it has no worthwhile tradition, it becomes a negligible factor in the thought of the world, and it stands in danger of being exterminated." - Carter G. Woodson
---
Brief Biography
Carter G. Woodson was born in 1875 in New Canton, Virginia. One of the first African Americans to receive a doctorate from Harvard, Woodson dedicated his career to the field of African-American history and lobbied extensively to establish Black History Month as a nationwide institution. He also wrote many historical works, including the 1933 book The Mis-Education of the Negro. He died in 1950.